Personal Work
Setting the lights $35.00 – Can't do the magical work yourself or prefer not to? Katrina will perform candle spellwork for you and include photos of how the candle looked burning and afterward, as well as a report of the process. The cost is $35.00, which includes the candle.
Includes candle, photos, and full report. Please email to discuss your specific situation.
---
Important to know:
There are benefits to having a qualified specialist do the work for you. It is private. No one close to you sees the work while it is underway. Katrina's extensive experience and focus go into each work she performs. The client receives a detailed report after the work outlining how the work progressed and identifying any specific results of the work such as the reading of the wax and herbal residue, the height and aggressiveness of the flame as it burned, and the sounds emitted by the candle.
There are benefits to doing the work yourself. No one wants the work to be successful more than you do. Your continued attention to the spellwork couples with the energy of your desires to fuel the work. You can see first hand how the burn is progressing and consider the results on your own. You can order a candle HERE to burn yourself. 
---
Combo of Ordered Candle With Setting the lights $50.00 – To get the best of both options, you and Katrina each burn the same candle dedicated to your goals at the same time and the benefits combine. A duplicate of the candle Katrina will burn is mailed to you, pre-treated with herbs and oils. You light your candle around the same time that Katrina lights a candle on your behalf. You receive a photo of the candle burning on Katrina's altar and a full report when the candle Katrina burns for you completes. Meanwhile, the candle she sends to you burns on your altar or sacred space and the energies join together for a stronger outcome.
---
Witch's bottle/Honeypot/Vinegar jar $35.00 – You let Katrina know what you want to accomplish and Katrina will prepare the Witches' bottle, honeypot or vinegar jar to make it happen. The Witches' bottle is then sent to you to complete. A honeypot or vinegar is burned on Katrina's private altar. She then sends a photo of the start of the work and a full report of the burn, including photos, when the burn is completed. Includes bottle, ingredients, and instructions. Please email to discuss your specific situation. Remember that a Witches' bottle is usually for protection. A honeypot sweetens a relationship between two people. A vinegar jar sours a relationship between two people.
---

Rites of Passage Ceremonies
In America, we have largely lost the art of marking significant transitions in our human lives.  Katrina is honored to assist you in reclaiming that practice and celebrating the thresholds over which you cross.  The cost for the writing and facilitating these rituals is highly individualized depending on the wants and needs of the client, location and length of the event, etc.
Fertility Blessings
Baby Blessings (Similar to a Christening)
Coming of Age (Usually around age 13, male or female)
Adulthood Blessings (Going into the world, starting college, etc)
Weddings/Handfastings (Licensed minister)
Croning/Saging/Eldering
Death Passage
---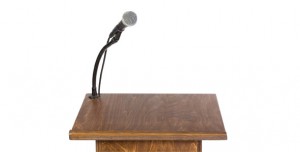 Public Speaking/Lectures
Katrina is available for public speaking and lecturing on a variety of different metaphysical subjects. She also teaches classes in groups of five or more upon request. Please email to discuss.
Guest Blogging
Going on vacation and need someone to step into your blogging shoes?
Katrina has been an online blogger since 1998 and has a working knowledge of a number of different subjects. Drop here a line and see if she is open to writing about your topic.
---
Tarot Readings For Groups

Katrina is available to perform Tarot readings for parties and events at a cost of $100 per hour.  Email for details.
Please note that she does not dress in gypsy-wear and work from a "fortune-telling" perspective. Her consultations are moving, intuitive experiences designed to help the client identify obstacles to their success and chart a course for greater joy and abundance in life.